"Everything arrived in excellent time thank you – much appreciated" - November 2021
"Everything has been nothing short of pleasant and excellent" - November 2021
"The tables and chairs have come together great. Thanks you for the great products" - November 2021
"Everything went smoothly. I was very impressed with the customer support team and the communication from order through to delivery... much better than Ikea!" - November 2021
"Thank you. We were very pleased with the desks, your service and the website" - November 2021
"The chairs were received and we're using them now, thank you for such a fantastic service" - November 2021
"After 40 years in business, I don't think any purchase has run smoother than this one. "Courtesy and professionalism" from our first phone call, through to the delivery guy. Thank you" - November 2021
"Everyone's communication thus far has been great, so thank you" - November 2021
"Delivery went perfectly and the couches look great" - November 2021
"I just wanted to let you know my experience with your company and click & collect was absolutely amazing. I wish you and your team all the best" - November 2021
"Your company has provided "Outrageously Good Customer Service" - November 2021
"It was a very good experience from start to finish through emails and over the phone" - November 2021
"It was an absolute delight to be treated like a customer, and I feel that your organisation actually cares about its customers" - November 2021
"Excellent on all fronts, well done to the team" - November 2021
"I have just moved back into my new modern office and I'm looking at ordering some more furniture. I have already recommended you to friends and colleagues 10/10" - November 2021
"Absolutely fantastic customer service from liaising with your staff for orders, and then the guys that called to deliver and assemble. All went through like clockwork" - November 2021
"I am happy with our furniture. It looks great. The team in the sales department and the warehouse were very helpful. Nice and quick from start to finish :-) " - November 2021
"Thank you, the chairs arrived and they're great. Also I would thank you team for the excellent and prompt service" - November 2021
"Everything went very smoothly thank you. The guys that put the furniture together were excellent" - November 2021
"Amazing, everything your company said would happen and the time it would happen, happened" - October 2021
"All went smoothly and were happy with the outcome. Thanks again for the service!" - October 2021
"It's fantastic, looks good and works smoothly. I am very happy with this purchase" - October 2021
"Delivered very smoothly yesterday and we love them" - October 2021
"After several days of use we are very happy with the purchase! The chairs are very comfortable and sturdy. Love the Navy colour too! Thank you again for the great product and service" - October 2021
"I LOVE IT !!!! I'm so glad I went with the model you guys sell - its super good quality and the leather padding is real leather!" - October 2021
"I'm so very happy with my purchase. Its bloody awesome!" - October 2021
"Thanks for the quick delivery – the screens are great and just what we needed!!" - October 2021
"You were a pleasure to deal with - very happy with your customer service and product!" - October 2021
"Everything ran very smoothly and we are delighted with our new furniture" - October 2021
"All good, we received the orders but haven't installed them yet. Thanks for the follow-up and excellent communication" - October 2021
"The chairs were received and we are happy with the outcome. Delivery went very smoothly & no hiccups. Thanks again for all your help" - October 2021
"In all the years we've dealt with you guys, we've never been let down. Happy with the delivery process. Smooth!" - October 2021
"Greatly appreciated! We are very happy with our order and have no issues. The whole ordering process was easy and seamless and our items arrived very promptly" - October 2021
"We received the cabinets without any hitches and are very satisfied with your product and service. I wouldn't hesitate to recommend you to anyone else" - October 2021
"Just a note to say office desks all fitted together nicely and are pleased with the result. Thank you" - October 2021
"All good... very happy with chairs and delivery communication" - October 2021
"I just wanted to say thank you to you and your team. The business relationship with Fast Office Furniture has been great for a long period of time. We're happy to deal with a professional company" - October 2021
"I can confirm that everything did run very smoothly, and we're very happy. We will definitely keep you in mind for future orders" - September 2021
"I had an excellent experience with your team from the sales help to the warehouse crew" - September 2021
"The team has informed me the furniture looks wonderful and no issues to report. Thank you for all your help, very much appreciated" - September 2021
"The delivery was fast and smooth and there was nothing held up, so all went well. Thank you for helping us out and hoping to order from you again the future" - September 2021
"Our feedback towards your service is always positive. The delivery driver was nothing but nice towards us and left with a positive attitude" - September 2021
"The chairs are fantastic!! Delivered yesterday as promised. No issues. Will be sure to call again as required" - September 2021
"The desks were delivered on time and the mobile drawer units were delivered the following day, which was a very nice surprise. Looks very nice. I'm very pleased with the quality, colour and finish of these" - September 2021
"I just wanted to say thank you to you and everyone at Fast Office Furniture for the excellent service you provided me for my recent office furniture purchase" - September 2021
"We are very very happy with the desks and drawers they are far better than we expected. The installers were great, very quick and they cleaned up after themselves. Would highly recommend to others, very happy" - September 2021
"Appreciated the way the delivery was done with absolute Covid-safe practice, and a follow-up phone call. It's good to know that your company sets high priority on safety of both staff and customers" - September 2021
"Really good products. Extremely fast delivery and the best costumer support that I've seen this year. I'll recommend you guys" - September 2021
"I would like to thank you for an amazing job under the circumstances of the factory shutdown, and organized freight to be picked up and delivered in a timely manner, much appreciated" - September 2021
"We were super happy to get the rest of our office furniture. The office looks great now it is finished" - September 2021
Finalists in the Telstra Australian Business Awards

Trust our team at Fast Office Furniture to supply your new
office furniture

.
We deliver throughout Australia –
this week
*, not next week… or the week after!
Please don't confuse our 'commercial quality' office furniture with other cheaper and inferior 'home office quality' products.

Top class
service and value for money
does exist! AND all "Fast Office Furniture" products carry a full
5 – 10 year warranty
for added peace of mind.
You can rely on "Fast Office Furniture" for all your office chairs, desks and storage units, shelves, tables etc. All our furniture is manufactured using heavy duty commercial quality materials. Constructed using 25mm thick tops for added strength. Edges are fitted with 2mm thick high impact ABS edging that will help to keep your new office furniture looking fantastic for years to come.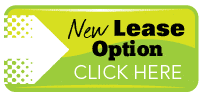 All drawers have metal runners and solid drawer bottoms for added strength, and all doors and drawers have locks fitted as standard. Our office chairs are first class quality too! They are equally at home in the busiest of offices or in your own home study. Our office chairs are crafted from commercial quality components, long lasting and supportive seat foams, along with heavy duty fabrics, and very reliable ergonomic mechanisms. You will pay far more money for far lesser quality chairs elsewhere. So confident are we in all our products, that in the unlikely event you do have a warranty claim, we will come to you! We provide a full 5 year warranty on all our products. How many other office retailers can say the same?
Our furniture is perfect for all office environments, from a simple home office desk, to desks
for the busiest commercial premises, or for new companies just starting up. In many cases, "Fast Office Furniture" is better value than comparable second hand office furniture! Don't forget, we deliver all over Australia – FAST! So if you are wanting office furniture Brisbane, office furniture Sydney or office furniture Melbourne or anywhere else in Australia call us now. If you're looking for the best possible option – great quality, modern and stylish office furniture and even better value for money, you simply can't go past "Fast Office Furniture".

Give us a call now on 1300 FAST OFFICE (1300 327 863)

ALL PRICES INCLUDE GST
* Subject to stock availability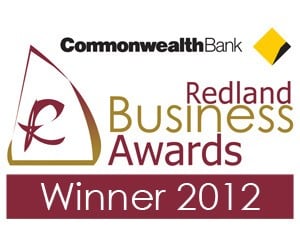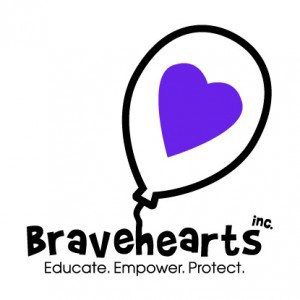 Office Furniture – Quality & affordable office furniture delivered across Melbourne, Sydney, Brisbane, Perth, Canberra & Adelaide. Call 1300 FAST OFFICE Now!