Storage is a very important part of any office. Continuous work at office results in output that can be seen in the form of documents and files. These important papers have to be stored in a systematic and efficient manner to be able to retrieve the documents whenever needed in future. Despite computers being able to store a lot of documents, hard copies nevertheless are generated at a furious pace necessitating sufficient storage space. If all documents and files are kept in a haphazard manner, they not only make it difficult for your employees to retrieve them, they also make the office look ungainly and cluttered. There are lots of options available to you in terms of office storage furniture that you can choose depending upon your requirements and space available in the office.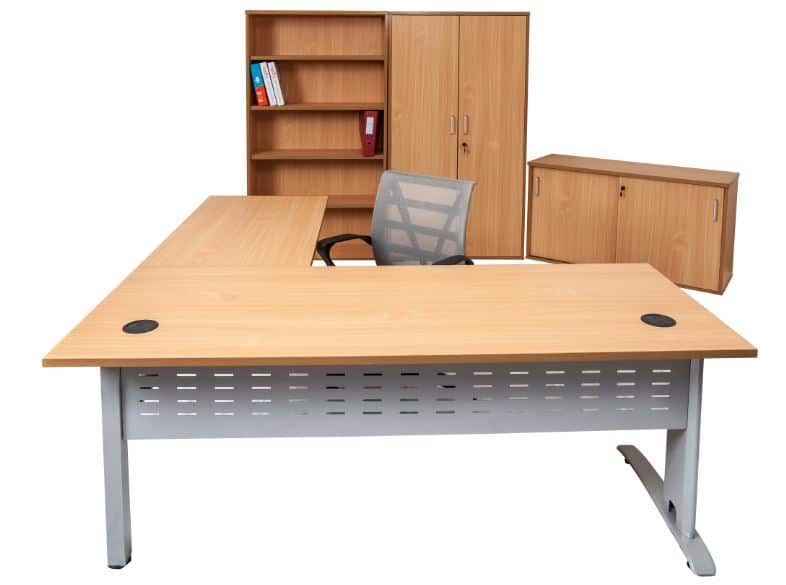 Modern computer tables with additional storage space
With the advent and near domination of computers in all offices, there has been a sea change in the shape and designs of storage furniture being used in offices. Computer desks are being utilized for storing important files and documents. There are cabinets and drawers in the computer tables to not only store documents but also to make it easier for the employees to get access to important files and papers. This capability of computer tables to provide for additional storage space has made modular computer tables a preferred choice of all office owners.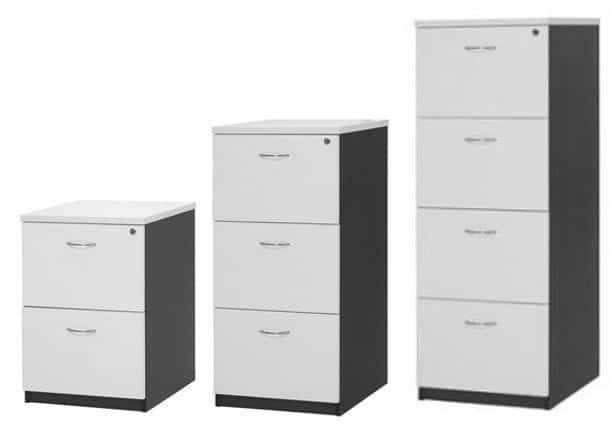 Filing cabinets to hold files and folders not frequently required
Ubiquitous dark grey iron shelves are nowhere to be seen these days. Though these high shelves were very useful for keeping files and folders, they have been replaced by standing cabinets with shelves and sliding doors. These cabinet doors are made of glass to allow employees to have a glimpse of what is stored inside. Also, sliding doors mean that they do not open out and thus save precious floor space in the office.
Filing cabinets are of crucial importance for all offices s they keep important files organized in a very efficient manner. These are files that are not required on a daily basis but are important and need to be stored for future reference. These cabinets can also be high and thin top save space inside the office with older and less important files kept in the top shelves while more important files being kept in the lower shelves. Many offices prefer to stick labels on the front of these cabinets to store files alphabetically or in chronological order.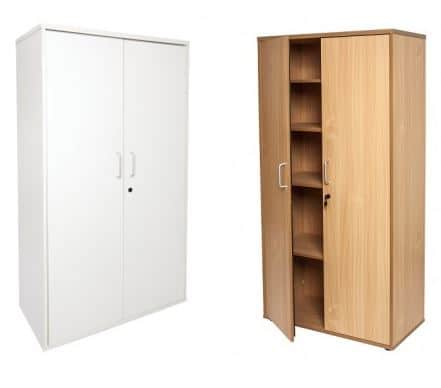 Wooden or metallic cupboards
Some offices opt for cupboards with single or double doors to store their files inside them. These cupboards have shelves inside where files can be meticulously stacked for easy access of the employees.  You can go for a series of these cupboards lined one after the other or you can opt for a high cupboard depending upon the floor space available in your office. These metallic or wooden cupboards are always kept against the wall to keep the floor space empty for easy movement of the employees. Some offices opt for glass door cupboards while others go for economical wooden cupboards.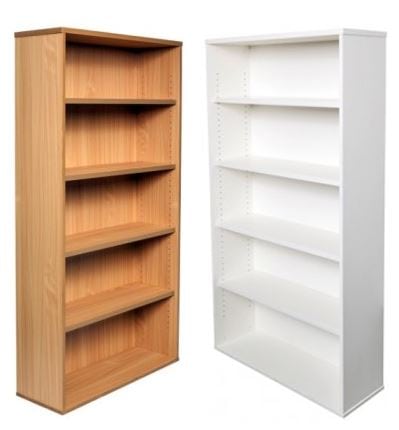 Shelves working as bookcases
There are many offices such as those providing publishing services or legal services where there are lots of books to be stored inside the office. In these offices, modern cabinets with shelves are kept to store these books. These shelves do not have doors so as to display the books to the visitors and the employees.
Plain chests
In some offices, there is a huge variety of things to be stored.  For example, in automotive workshops, there are number of parts and accessories to be kept for use of the employees. This necessitates the use of plain chests with a large number of drawers.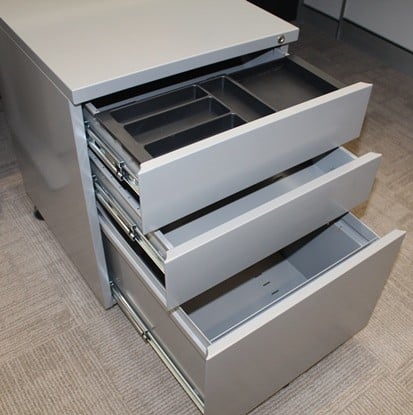 Mobile storage
In offices where employees need to share documents and other objects on a frequent basis, mobile storage becomes necessary. There is a great variety of office storage furniture available in the market that is mobile in nature. Being on small wheels, this mobile storage cabinet can be easily moved from one place to another depending upon the requirements of the employees.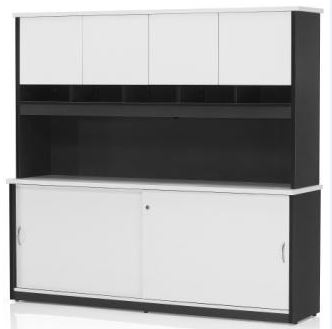 Hutches to provide additional storage space
If you have placed computer tables of your employees against the walls, it becomes easier to install hutches over the table. These hutches contain shelves where your employees can keep their important documents and files. The thing to keep in mind is to have them installed at such a height that employees can get easy access to their files when standing.
You can get ideas for modern office storage furniture by looking up on websites dedicated to office furniture.