OUR OFFICE FURNITURE SELECTION
Sydney Office Furniture
Are you looking for the best office furniture in Sydney? Then you've come to the right place because we provide the best prices and offer a premium service. Our reputation is the best in Sydney and you'll find every type of office furniture piece that you need.
The combination of ergonomics, quality, and durability means our furniture is suitable for all types of offices in Australia. Our passion is providing the highest quality superior furniture and you will never find yourself disappointed with our wide range of styles and designs that are guaranteed to meet all your office needs. Beautiful, ergonomically designed office chairs to premium, well-made office desks in Sydney and everything in between, Fast Office Furniture is fully stocked with everything you may need.
We help create the right office atmosphere
Choosing the right furniture for your needs is essential to a happy purchase. We stock all types of office furniture, which means you don't need to go elsewhere to kit out your entire office. We also sell office furniture bundles which include different furniture pieces in one discounted package. our team wants to help you upgrade your office space so that it's more productive and inviting to your clients. Our mission is to help create an office space that has the right atmosphere for your business. We'll show you how to achieve the right office vibe by selecting strategic furniture pieces.
What locations do we service?
Proudly and conveniently servicing Sydney, New South Wales, at Fast Office Furniture we will continue to always strive to work with you to create your home office or commercial office you have been dreaming of. We spend the majority of our time day by day working in our office which is why it is vital to seek out the best of the best, for ultimate comfort.
You can buy our office furniture for your Sydney office and other locations around Australia. We love creating loyal and long-lasting partnerships with our customers that require new furniture regularly.
Different office furniture types you can buy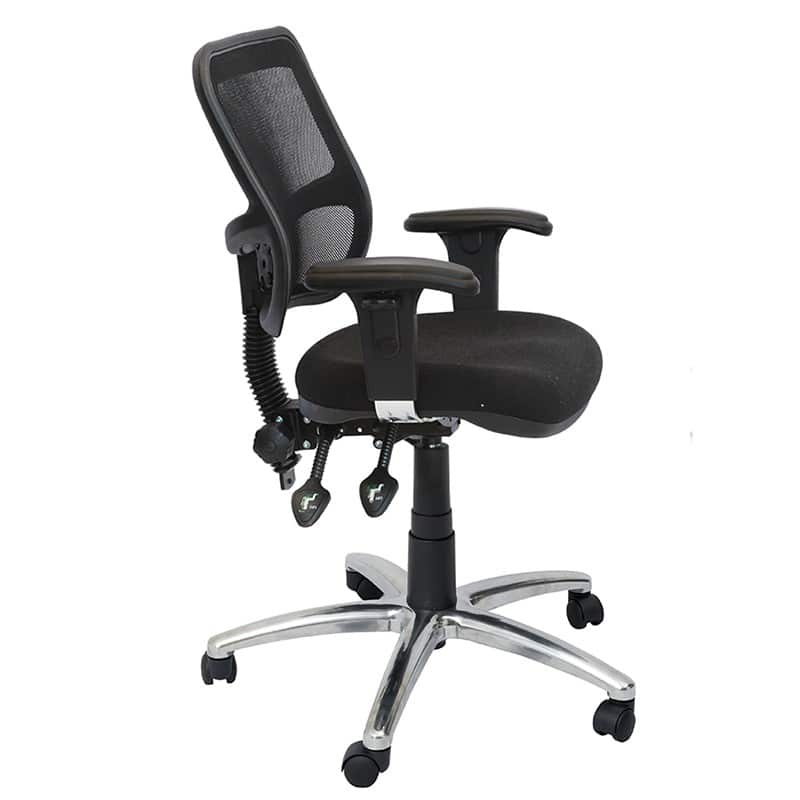 Office Chairs
We offer a wide range of chairs, which include ergonomic office chairs that help avoid injury while working. It's important to consider ergonomic features that allow you to sit comfortably for long periods. It includes features such as a backrest with lumbar support, adjustable headrest and armrests, swivel and seat and back independent adjustability.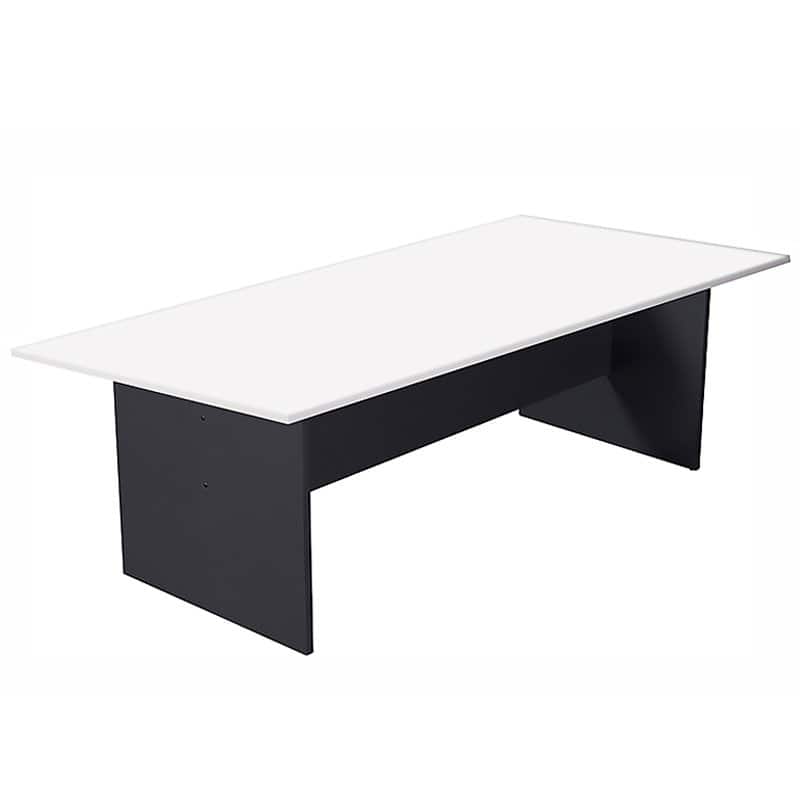 Office Tables
Modern office tables should be affordable yet have good durability. Our prices are some of the best and cater to the needs of an office. Browse through the different designs that can accommodate computers and leave room to work. We also sell bigger office tables suitable for any size meeting room, or Boardroom.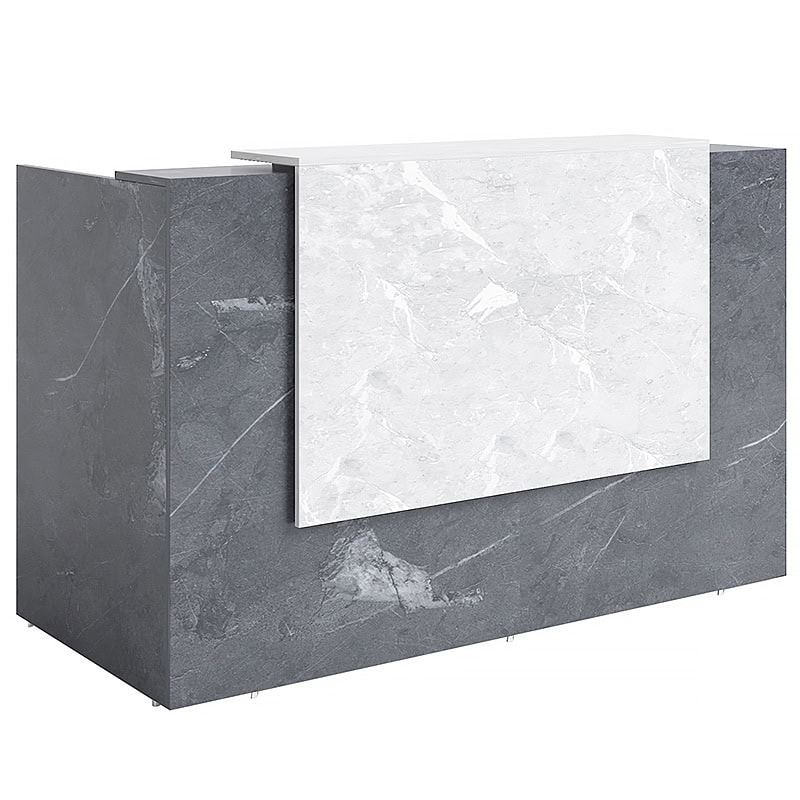 Reception Desks
Reception desks are practical and offer the right image for guests walking into your building. Provide the best first impression with our stunning range of reception desks. They are durable, affordable, and have a modern style. Our Fast Office Furniture reception desks will impress every time and do so with ease.
High Quality and Cost Effective
Furniture is the heart of an office design, this is why is it obvious that making the right decision is so important to the overall appearance and functionality. The pieces of furniture we have available at Fast Office Furniture are crafted with precision and care. The use of such high-quality materials increases the longevity of the furniture and in turn, proves to be extremely cost-effective in the long-term.
A well thought out office design is not only admired but also illustrates the pride you take in your work, so why would you settle for mediocre when you can impress with the best.Our range will exceed your expectations time and time again with our level of standard being top of the line. Need your new quality furniture and need it fast? Looking for the convenience of having it delivered to your front door? Fast Office Furniture will have you well looked after.
Proudly providing office furniture delivery throughout Sydney, New South Wales, it is clear why Fast Office Furniture are industry leaders in this field, ensuring that you are always in capable hands. With second to none customer service, your needs are our first priority and this is proven by our long trail of happy customers. Having a well-established source that you can trust and rely on is worth its weight in gold.
We offer professional advice:
At Fast Office Furniture we offer our professional expertise in all aspects of office furniture in Sydney, giving you the confidence that you can trust in us to provide ultimate selections as well as professional advice to assist you in making a perfect choice. This is what makes us unique and stand head and shoulders above anywhere else.
We help make practical decisions:
Not only do we offer premium quality products that will suit any layout and budget, but we also pride ourselves on working alongside you to convert the vision you have for your office into a reality. We are happy to be your one-stop shop, whether your office is starting from scratch, or you are looking to completely reinvent your space, or you are seeking to add specific elements that will rejuvenate your office the way it deserves.
Frequently Asked Questions
How to Contact Fast Office Furniture
Over the years we have built on our extensive experience in quality office furniture in Sydney, it is our ultimate goal to have you feeling confident that you have come to the right place to have all your office requirements met efficiently. At Fast Office Furniture the professional customer service team is eager to take your call and listen to your needs. Our years of experience mean we can determine what you need and help you make the right purchasing decision. Have a browse of our extensive range and collections through our website today and to find out more. Or, if you would like to make an appointment, contact our wonderful staff today, either by phone 1300 FAST OFFICE (1300 327 863) or by email [email protected] Create the office you have always wanted today, with Fast Office Furniture Sydney.
Sydney Address: Unit 7, 2 Southridge Street, Eastern Creek. NSW 2766