Commercial Quality Office Furniture Alexandria
Fast Delivery and Assembly Available
Enter your postcode in the form below and press 'Enter' to see if we deliver to your area
Buy Office Furniture in Alexandria
Only 4 kilometres south of the Sydney business district, Alexandria is vibrant with business activity. This inner-city suburb is lively and busy and has great business potential - the growing population attests to this.
People are flocking to Alexandria due to its great neighbourhoods, low crime rates and beautiful scenery. And where people go, so does enterprise. As we have the capability to deliver all over the country, we are happy to confirm that Fast Office Furniture can supply our products in Alexandria and that we are keen to partner with up-and-coming businesses.
We view 'value for money' before all else - providing high quality products for a reasonable cost. We like to form relationships with our costumes to ensure they will be with us for many years to come. Consider making Fast Office Furniture your primary supplier, and experience office life in style.
What Office Furniture Do We Provide?
We sell a large range of different items and models to suit your needs and will be happy to be of service in fulfilling your order – whatever it may be. We specialise in chairs and desks, but that by no means prevents us from supplying you with whatever furniture you need. If it belongs in an office, we sell it!
Below are just a few of the many types of furniture we have on offer.
Meeting Room Chairs
Meetings can last for long periods. It is therefore imperative that attendees need to be as comfortable as possible to give the meeting their full attention. We offer a wide variety of chairs both with and without castors (wheels) and with and without arms - chairs that are durable, sturdy and offer the support required when people are seated for long periods of time.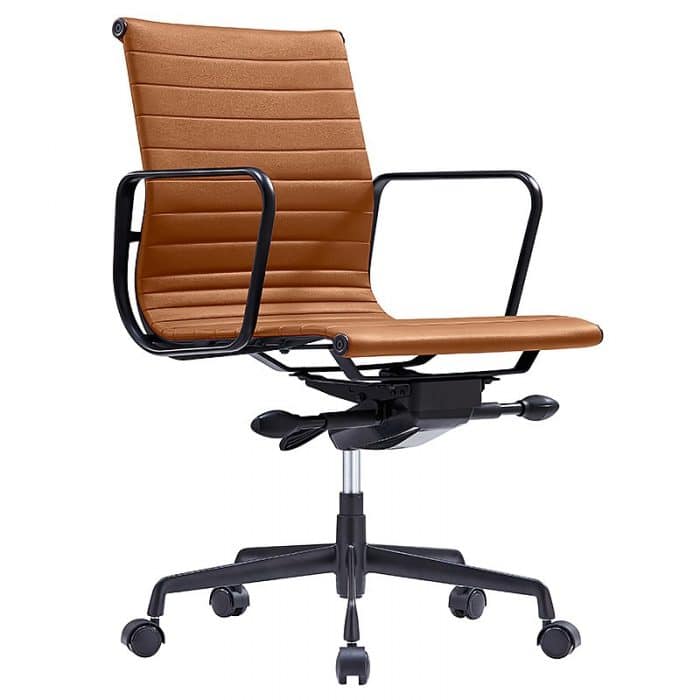 If you wouldn't use an uncomfortable chair at your desk, then it stands to reason you shouldn't use one in your meeting room. Ergonomic support is vital to avoid health issues like back pain from developing. Our
Meeting Room Chairs
are designed to provide comfort and support whilst still providing the 'WOW' factor in your boardroom.
Executive Desks
Impress clients and employees alike with a desk truly befitting an executive. Here at Fast Office Furniture, we offer a large range of
executive desks
to fit whatever style you desire. All of our executive desks are showstoppers and will be sure to turn a few heads.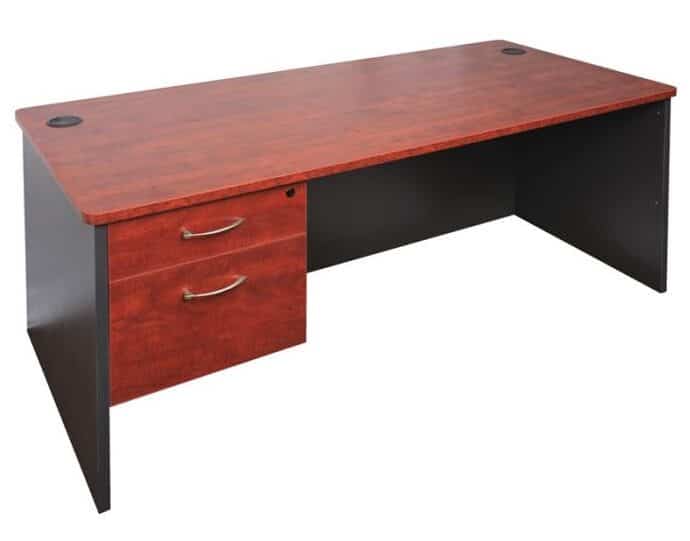 Durable and versatile, our executive office desks allow you to work in style while ensuring your office exudes the 'executive' look.
Metal Storage
If you're looking for sturdy, durable and safe office storage, then look no farther than our array of
metal storage units
. Regardless of whether you want a cabinet, a locker, drawers or shelving, Fast Office Furniture has an impressive range to suit your needs.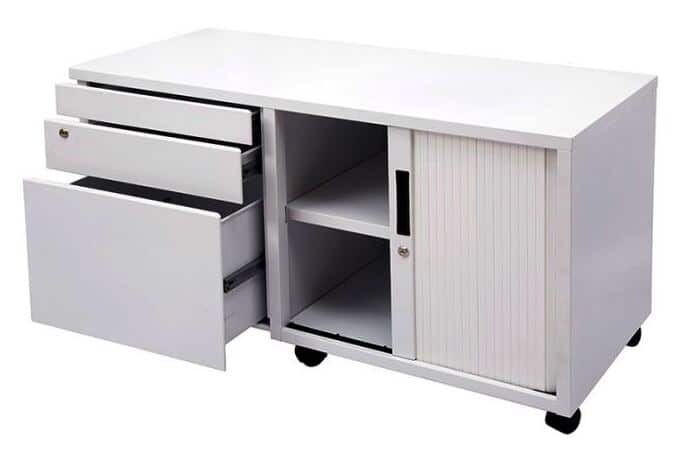 Environmentally friendly and cost efficient, all of our units are supplied already assembled. Once delivered, our metal storage is ready to use in minutes!
Our Furniture Ranges
Give your office a strong theme by implementing one of our furniture ranges. Rather than a collection of chairs and desks that don't match, keep your office consistent. All of our ranges have a colour theme and a similar design to make your workspace look professional and well planned.
To capture the community charm of Alexandria, consider our
Chill Furniture Range
which has a vibrant and modern feel, using a white and ironstone colour scheme and a simple, sleek design which is perfect for any office.
Visit Our Showrooms
Each of our pieces are shown on our website with professional pictures from multiple angles, but we understand when people would prefer to see our stock in person. Luckily, some of our warehouses double as showrooms for that very purpose. We are more than happy to accommodate a visit - you just need to let us know in advance when you would like to attend.
Just call up on 1300 327 863 or email us at
[email protected]
and book your visit so we can organise an appointment at a convenient time. Our closest warehouse to Alexandria is in Sydney, so once we've confirmed your date and time, come on down to Unit 7, 2 Southridge Street, Eastern Creek; NSW 2766.
Leave with your new furniture or arrange for delivery direct to your door, with our knowledgeable and enthusiastic warehouse staff. Alternatively, you can jump back onto our website and find the model you like to arrange your purchase in your own time.
Why Shop with Us?
At Fast Office Furniture we have three collective decades of experience in the office furniture business, and we're dedicated and passionate about delivering everything you need. We're clear and concise about everything, every step of the way, and will even keep in touch with you after the delivery is complete to make sure you are happy with the outcome.

We value mutual, long standing relationships and we're happy to work with individuals and smaller companies as well as big businesses, offering fantastic prices for commercial quality furniture which will last. We're known for our friendly and knowledgeable employees' company-wide who are always happy to help you with whatever queries or needs you have.


Frequently Asked Questions
There can be a lot of questions revolving around acquiring the perfect office furniture, and a large part of that comes down to understanding how it all works. To help put potential customers' minds at ease, we've compiled a few of the questions we get asked the most and answered them below.
Q. Does Fast Office Furniture Deliver to Alexandria?
A. Fast Office Furniture delivers all over the country, and we do our best to ensure you get your furniture quickly. If you're in the Alexandria area, you'll receive a professional delivery service, as each of our deliveries to a metro area in Sydney is delivered directly from our warehouse to your door.
Q. Do You Provide Printed Catalogues?
A. Unfortunately, due to our constantly changing range of products, it wouldn't make sense for us to print a catalogue as it would never be up to date for more than a few hours. Our full range of products can be viewed on our website which we keep up to date on a daily basis.
Q. How Do I Track My Order?
A. It's our policy to keep customers informed at all points in the purchasing process, and this extends to delivery. We'll email you when we receive your order confirmation and let you know what day it's coming as soon as we can. You'll be called by one of our drivers half an hour before your delivery arrives to give you some time to prepare.

FINALISTS IN THE TELSTRA AUSTRALIAN BUSINESS AWARDS
Trusted by many of Australia's leading organisations…