Commercial Quality Office Furniture Bunbury
Fast Delivery and Assembly Available
Enter your postcode in the form below and press 'Enter' to see if we deliver to your area
Buy Office Furniture in Bunbury
Bunbury in Western Australia is known as the economic hub of the south-western region. It's often referred to as the state's second capital city after Perth for its plethora of wealth and business opportunities.
If you're in charge of the office layout for a company based in Bunbury, you've certainly come to the right place. Here at Fast Office Furniture, we provide high quality products for great prices, and we have a strong customer service focus. When clients shop with us, we strive to provide excellent service and achieve the best outcomes. Our return client base is a testament to this ethos.
We've supplied office furniture to some of the biggest companies in Australia and we operate country wide. We're proud to say that many businesses in Bunbury utilise our stylish and durable furniture in many of their offices.
What Office Furniture Do We Provide?
Do you need office furniture for your office in Bunbury? If so, we at Fast Office Furniture have a wide selection that is certain to include everything you'll ever need. Our high quality, commercial quality furniture includes everything from the essentials to accessories and even high end, luxury products for the discerning individual. Contact us or
visit our website!
Ergonomic Office Chairs
With a labour shortage going on seemingly worldwide right now, it's important to keep employees happy and comfortable. Poor seating options will cause muscular pain to build up over time, potentially leading to long-term health issues. When someone is sitting down for most of the day, it's vital that they're being supported correctly and ergonomically.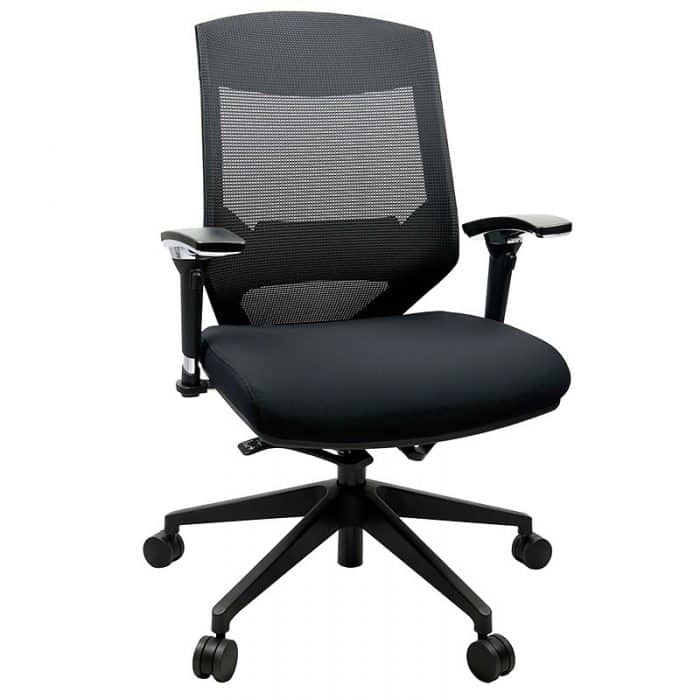 The world is finally realising the importance of
ergonomic office chairs
that support a worker's natural body position while correcting their posture. We sell ergonomic chairs to suit all of your needs, and we're dedicated to keeping people safe and comfortable. Sitting on the correct chair will decrease distraction and improve productivity across the entire office.
Office Accessories
Furniture accessories are often overlooked when planning an office. However, the right accessories can really bring your space together and improve productivity. Take
cable management
for example – having your cables and cords safely stored out of the way is a simple way to tidy up and neaten an office space, as well as making it safer to work in.
We offer cable management solutions, as well as many other accessories such as whiteboards,
acoustic solutions
, and screen dividers. Make your office unique and keep your employees on track by buying cost effective accessories from Fast Office Furniture.
Reception Desks
Do you want a reception area that really stands out? Do you want everyone entering your office to know exactly where to go and who to speak to? By implementing a high quality and aesthetically pleasing reception desk, you'll wow your clients and keep everything on track.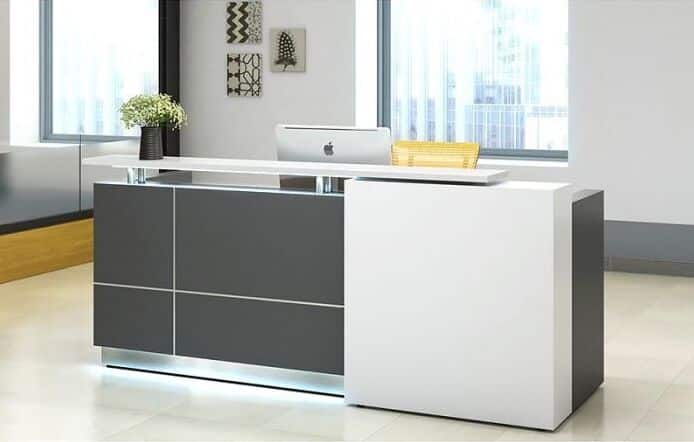 With our huge range of stunning
reception desks
to fit any décor and style, you'll make a fantastic first impression. We have over thirty different models for you to choose from, each with its own unique design features. Whatever your business, we have the right reception desk to suit you.
Our Furniture Ranges
Bunbury is an aquatic paradise, located right on the shore with the smell of the ocean wafting over the city. To make your office match the theme of the city, consider our
Shoreline Furniture Range
. With light colours and a simple yet relaxing design, you're sure to make your office the talk of the town.
A mismatched office can look clumsy and untidy, which is why we, at Fast Office Furniture, provide fourteen different dedicated furniture ranges for you to choose from. Keep your look consistent and impress everyone who walks through the door. Don't settle for mediocre when you can choose a look that's both vibrant and professional and looks the business!
Visit Our Showrooms
We have showrooms in the major states to give customers the opportunity to come and see our products for themselves. For a showroom close to Bunbury, just head up the coast to our Perth location where you'll be able to see our wide range of office furniture for yourself. Our showroom in
Perth
is attached to the warehouse, so all visits are by appointment.
Contact us and make an appointment so we can make sure we have staff available to assist you. You can reach us by email at
[email protected]
or on our office number at 1300 FAST OFFICE (1300 327 863). Once your appointment has been confirmed, come to 39 Callaway Street, Wangara. WA 6065 and meet our friendly and professional team.
Why Shop with Us?
We're considered one of the best furniture retailers in the entire country, mainly due to our high level of customer service. We want all of our customers to feel important, so we ensure that every interaction is polite, professional and as helpful as possible. We're very proud of all of our staff and make sure they're highly trained to deal with all questions and queries.

Additionally, we supply high quality products at great prices. We always have amazing deals and discounts and promotions on, so we're sure you'll be able to find something in your budget to suit you. You can also contact us to provide a written, competitive quote if you require a larger fit out.


Frequently Asked Questions
We get asked questions every day regarding our products and services, and we always encourage customers to reach out to us. Before you do however, check out the questions we've already answered on our FAQ page or see a few of the most frequent ones just below.
Q. Does Fast Office Furniture Deliver to Bunbury?
A. Through our warehouse in Perth, we do indeed deliver to Bunbury. Your order will be delivered flat packed, ready for easy assembly. Despite the distance from Perth, we ensure that your order will get to you as quickly as possible and will be protected under our shipping insurance.
Q. Can I Buy Furniture I Like in the Showroom?
A. Of course! We like to offer flexibility, so if you visit us and see something you like, our showroom employees will be happy to assist. You will just need to call us and order and pay manually over the phone as our warehouses do not have the facilities to process orders or take payments. Once you have paid for your order by credit card over the phone, we will instruct the warehouse staff to release the item so that you can take it away with you. Alternatively, you can still go over to our website and make your purchase online if that's your preference.
Q. Is It Safe to Make Online Payments On Your Website?
A. We pride ourselves on our security and can assure you that all credit card payments handled on our website are completely safe. We employ encryption methods to ensure that all of your information is completely protected and secure.

FINALISTS IN THE TELSTRA AUSTRALIAN BUSINESS AWARDS
Trusted by many of Australia's leading organisations…