Commercial Quality Office Furniture Geelong
Fast Delivery and Assembly Available
Enter your postcode in the form below and press 'Enter' to see if we deliver to your area
Buy Office Furniture in Geelong
As a port city just southwest of Melbourne, Geelong is a vibrant hub for working and playing and is known as one of the largest urban centres in Australia. Geelong is well known for being able to offer a perfect work life balance, which is why we at Fast Office Furniture love to do business with individuals and companies there.
Offering furniture which reflects a relaxed atmosphere is what we love to do. We believe that a relaxed team, is an engaged and productive team. If you want top quality furniture at prices you can afford, while still providing a relaxed and comfortable office space, consider making us your go-to furniture supplier.
We deliver all over Australia and are proud to state that we've helped to fit out some of the top offices in the country, including many in Geelong. With numerous offers and promotions across an even larger range, we're sure we have the office furniture that's just right for you.
What Office Furniture Do We Provide?
We have a wide range of all types and styles of furniture, with new items being added to our websites on a regular basis. We're sure that with our large and varied collection of furniture items, we'll be able to fit out your office in Geelong with whatever furniture you want or require. Visit our website to keep up to date with our new products as well as those on sale.
Here are just some of the furniture types we can provide.
Desks
At Fast Office Furniture we have desks for all your needs. Our standard
computer desks
provide users with comfort and space to optimise their productivity, while our
executive desks
exude an authoritative tone. Our height adjustable desks can also be used to ensure every worker is able to change position during their working day while still being productive and looking after their health.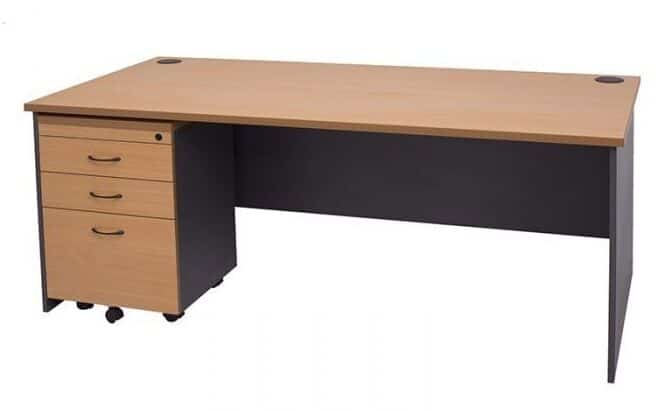 You can order a variety of drawers to suit different desks to keep your belongings organised and tidy. We also sell computer monitor arms and cable-management solutions to make sure that your desk is not only stylish but also user-friendly.
Chairs
With seventeen different categories for chairs alone on our website, it's safe to say that we have a primary specialisation when it comes to comfortable seating. We sell ergonomic chairs with mesh, fabric or leather backs to suit differing preferences.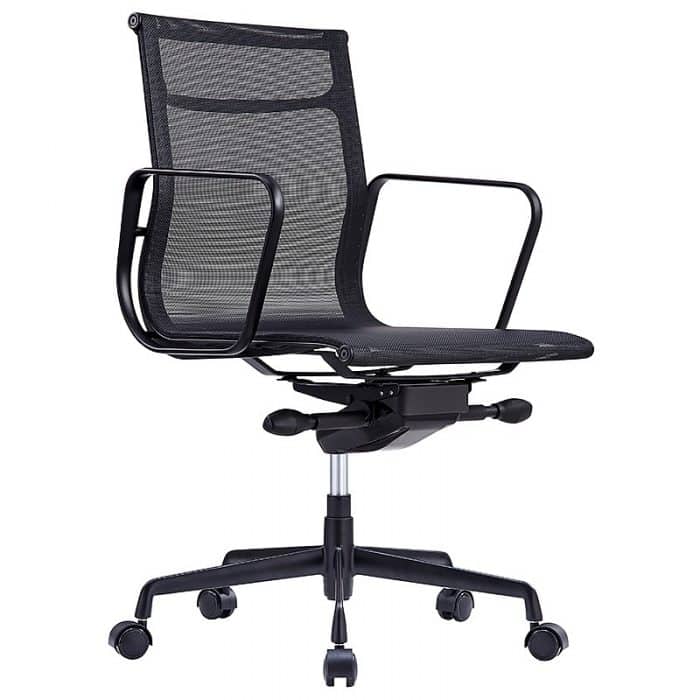 We also sell lounge furniture, chairs for meeting rooms, leather office seating and so much more. Not sure about what you want? Take advantage of our
Free Trial Chair
Offer and test drive up to 3 chairs without any pressure to buy. Whatever your seating needs may be, Fast Office Furniture is here to help.
Storage
Storage comes in many shapes and sizes, and we have it all. We understand that office furniture is more than just desks and chairs, which is why we offer an enormous range of different storage furniture to suit your requirements.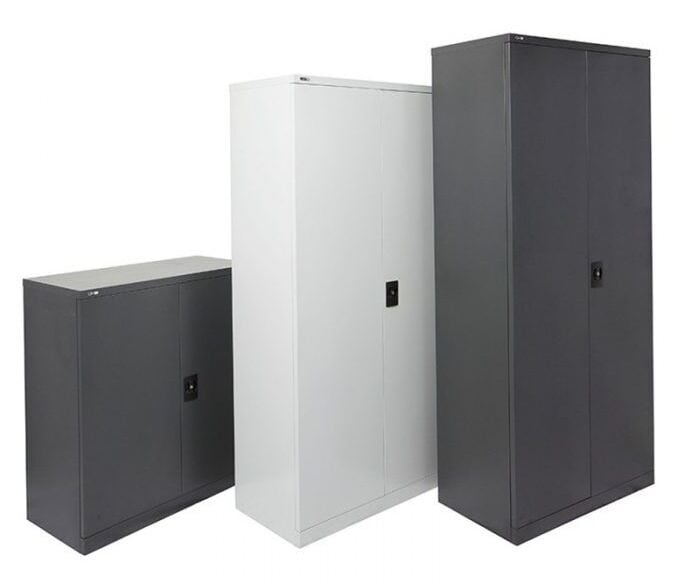 If you want filing cabinets, drawers, or lockers, we can help. If you want a hutch to sit on top of your desk, a bookcase or some new shelves, we are here to assist. Whether big or small, our storage solutions are here to keep your office organised, efficient and tidy.
Our Furniture Ranges
Give your office a strong theme by implementing one of our furniture ranges. Rather than a collection of chairs and desks that don't match, keep your office consistent. All of our ranges have a colour theme and a similar design to make your workspace look professional and well planned.
To capture the community charm of Alexandria, consider our
Chill Furniture Range
which has a vibrant and modern feel, using a white and ironstone colour scheme and a simple, sleek design which is perfect for any office.
Visit Our Showrooms
We have numerous ranges of matching furniture to suit any style. Keeping to one style will give your office a cohesive and professional look. Shopping exclusively from one of our many ranges will transform your office into a pleasant and productive place to work.
For strong and durable furniture that will stand the test of time, consider looking at our Super Strong Metal Furniture Range. This range has a variety of reliable storage options which will keep all of your belongings safe and secure no matter the size or weight.
Why Shop with Us?
We have five major warehouses in different areas of Australia which allow us to deliver all over the country. These warehouses double as showrooms. If you're an interested customer who wants to have a look at the furniture in person before you buy it, we're happy to accommodate this.

Our closest location to Geelong is our Melbourne showroom at Building 3B, 9-19 Leakes Road, Laverton North Victoria 3026. Please bear in mind that we operate on an appointment basis only in order to tailor each showroom experience to the customer.

Contact us either by phone on 1300 FAST OFFICE (1300 327 863) or by email at [email protected] Once we know to expect you, we'll ensure that you have a fantastic viewing experience.


Frequently Asked Questions
In the spirit of living up to our values of complete honesty with our customers, we've decided to answer some of the main questions you may have before they've even been asked. Below you'll find the answers to a few of the most common questions and queries we receive on a daily basis.
Q. Does Fast Office Furniture Deliver to Geelong?
A. We deliver all over the country, including towns and cities all over the state of Victoria. We'd be delighted to deliver your office furniture to any given address in Geelong. Even though Geelong is located outside of our Melbourne metro area, we are pleased to advise that we have now included Geelong into our standard delivery area. We can therefore deliver directly from our warehouse to your door for our standard delivery fee.
Q. Can I See the Furniture in Person First?
A. Yes, we have showrooms around the country, including one in Melbourne, and we'd be happy for you to come and have a look around after you make an appointment. If you can't get to a showroom but you want to buy at least 6 chairs, we offer a range of free trial chairs for you to try out before committing to a purchase.
Q. Do You Deliver on Weekends?
A. We deliver from 8am to 5pm from Monday to Friday. For larger Fitouts, outside business hours or weekend deliveries and installations can be negotiated at the quoting stage.

FINALISTS IN THE TELSTRA AUSTRALIAN BUSINESS AWARDS
Trusted by many of Australia's leading organisations…