Commercial Quality Office Furniture Milton
Fast Delivery and Assembly Available
Enter your postcode in the form below and press 'Enter' to see if we deliver to your area
Buy Office Furniture in Milton
When people think about the riverside suburb of Milton in Brisbane, the words professional and affluent come to mind. With such a vibrant atmosphere and close proximity to the Brisbane CBD, it makes sense that so many businesses are naturally drawn to the area.
At Fast Office Furniture we are proud to do business all over the country, including in the haven of business activity that is Milton. All you have to do is look at the reviews from clients that have worked with us, and you'll see a good number of satisfied customers from Milton.
We have a vast array of products to fit all situations, and we're always looking to make new long-lasting business relationships. For quality furniture at prices that you can afford, consider making Fast Office Furniture your signature supplier.
What Office Furniture Do We Provide?
Office furniture has evolved in the last few decades. Gone are the pen-and-paper processes of the past and now we have technology in every office. Stay with the times and don't let your office furniture become a relic to the past - bring your office into the present with our top-quality products.
We sell numerous different types and models of furniture to suit your needs. Take a look at some of our most popular items down below.
Desks
A mainstay of any office, our desks are available in a wide variety of designs and styles. For
office desks
, get something that really reflects the atmosphere of your business and keeps your employees motivated. Browse our great collection and choose a style that embodies what your business is all about.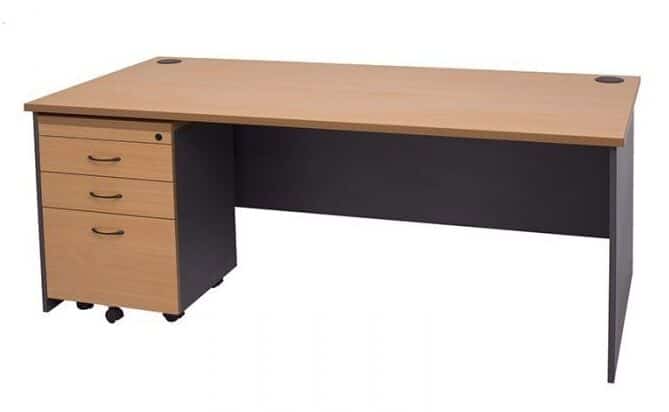 We offer
executive office desks
for exclusive comfort and style. Workstations and pods are also on offer which can help make the most of your floor space. Whatever your desk needs, we're here to help.
Chairs
Chairs have developed greatly in the last decade or so. With more and more people working at their computers for hours on end, it's important for them to have a comfortable place to sit. That's where ergonomics comes in. The world seems to be finally understanding the importance of
ergonomic office chairs
that support the body and help to prevent muscular pain.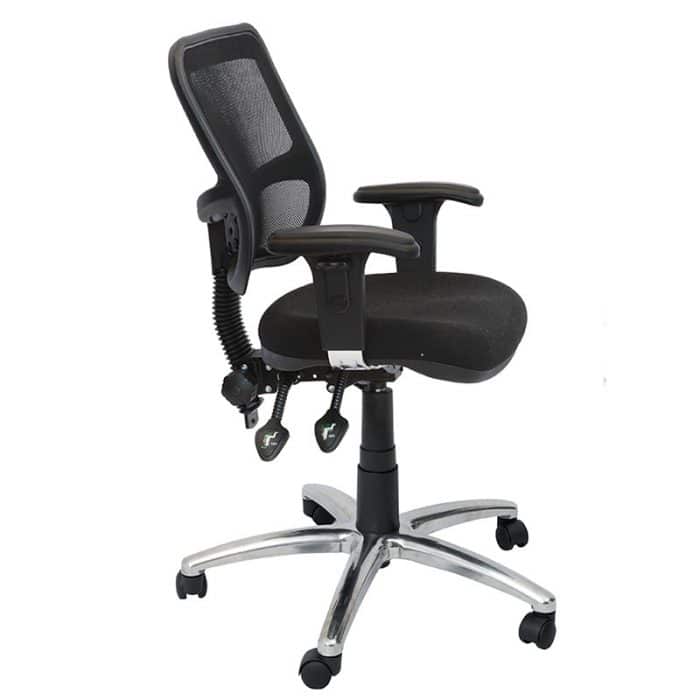 Computer chairs aren't all we do however. We also offer a huge catalogue of hospitality seating, casual seating and leather office seating. No matter who comes into your company, be it employee, client or visitor, we have the right chair to keep them comfortable.
Storage
People often neglect to think of storage when planning out their office. Proper storage will undoubtedly keep the space neat and tidy. We understand the importance of proper storage and offer numerous storage solutions from cabinets to lockers to drawers and everything in between.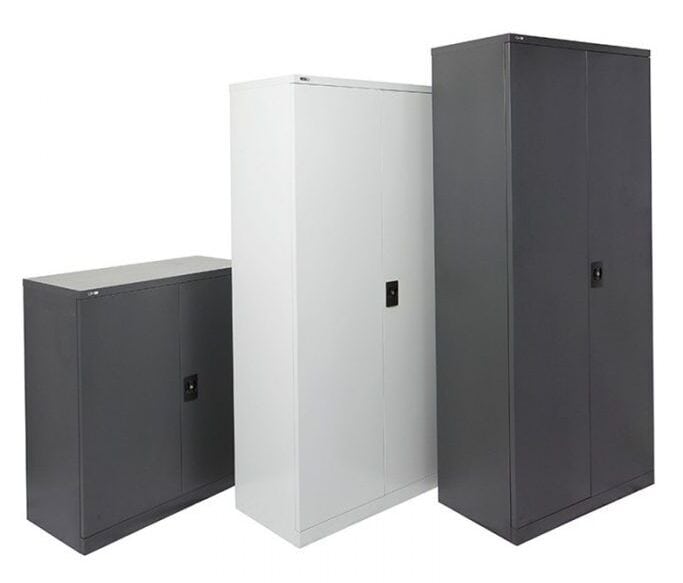 For heavy duty storage, consider some of our metal units that are sure to keep heavier items safe and secure. All of our products are tough, durable and last the distance. Choose the storage solutions that are right for you, and choose from a wide range of options with Fast Office Furniture.
Our Furniture Ranges
While shopping for each piece of furniture separately is a completely valid approach, if done incorrectly it can leave the office looking a little disjointed and disorganised. Give your workspace a complete, cohesive look by implementing one or more of our furniture ranges. We have fourteen dedicated ranges with plans to add more in time to come.
To capture the feel of Milton, check out our
Endeavour Furniture Range
. With a soothing yet professional design and colour scheme, this range reflects the riverside atmosphere while maintaining the professionalism the suburb is known for
Visit Our Showrooms
We have a number of showrooms all across the country, with the aim of giving anyone access if they want to see the furniture in person. We cover New South Wales, Victoria, Queensland, South Australia and Western Australia. Milton's nearest showroom is in Zillmere on the north side of the city. You can visit us at Building 5, 605 Zillmere Road, Zillmere Qld 4034.
We ask that you book an appointment before visiting – call us on 1300 FAST OFFICE (1300 327 863) or our email us at
[email protected]
This is so we can ensure we have staff available at the showroom to provide the best experience for you.
Our showrooms are attached to our warehouses, so you'll be certain to experience many of the products we have to offer. If you would like to purchase an item there and then, you will just need to call us to complete the transaction over the phone. Once paid for, you will be able to take the item away with you. Alternatively, you can jump back online to finalise the process and organise delivery to your door. We're here to accommodate you!
Why Shop with Us?
At Fast Office Furniture, we're renowned for our incredible customer service. All of our employees are highly trained with the ability to answer any and every question you might have about the company, the products and services we provide. This is no truer than in our showrooms where our staff are always happy to show customers our great options.

Our top-quality furniture and low prices are just a couple of the reasons so many of our customers keep coming back. It's with all these values that we've risen to the position of one of the best office furniture providers in the country.


Frequently Asked Questions
We like to keep all of our customers informed and encourage them to reach out to us with any questions they might have. To make that process easier, we've already answered some of the questions we're asked most frequently – you can find these on our FAQ page. We've also taken the liberty to answer some here.
Q. Does Fast Office Furniture Deliver to Milton?
A. We certainly do! We aim to deliver everywhere in the country and Milton is no exception. Milton falls within our standard delivery area so we can despatch right from our warehouse to your office door.
Q. What Countries Does Fast Office Furniture Operate In?
A. Fast Office Furniture is a privately owned and operated Australian company that operates predominantly in Australia. We do conduct business overseas as well.
Q. How Many Warehouses Do You Have?
A. We have 5 warehouses spread out across Australia. Our locations are in Melbourne, Sydney, Brisbane, Perth and Adelaide. We use these warehouses to deliver to almost every part of the country.

FINALISTS IN THE TELSTRA AUSTRALIAN BUSINESS AWARDS
Trusted by many of Australia's leading organisations…