Commercial Quality Office Furniture Rockdale
Fast Delivery and Assembly Available
Enter your postcode in the form below and press 'Enter' to see if we deliver to your area
About Rockdale
Rockdale is a suburb in southern Sydney, New South Wales, Australia. In the 2016 census, Rockdale had a population of 15,534 people. Rockdale is conveniently situated only 13 kilometres from the Sydney CBD. Rockdale has a good mix of accommodation, from apartments to heritage-listed homes and everything in between. There is also a range of commercial enterprises and light industry in this suburb.
The top drawcard for Rockdale is its proximity to the City and its great road and rail connectivity. Considering its location, Rockdale offers great value for money in the rental and home buyer's market, with affordable housing meeting a wide range of budgets. It is a busy suburb and the population is growing steadily. With this growth, comes expansion in the retail and commerce industries. New offices are being leased and companies are moving into older spaces with a view to renovation.
Why buy your Rockdale office furniture from us?
We can supply all your Rockdale office furniture needs quickly and efficiently, saving you time and meeting your budget. We have warehouses in Sydney and we deliver across all metro areas on a daily basis. We can deliver all your furniture flat packed for a flat fee of $40.00 including GST or for an additional $50.00 including GST, we can assemble all your items, place them and remove all the packaging. In fact, once we are done, all you need to do is sit down and start working!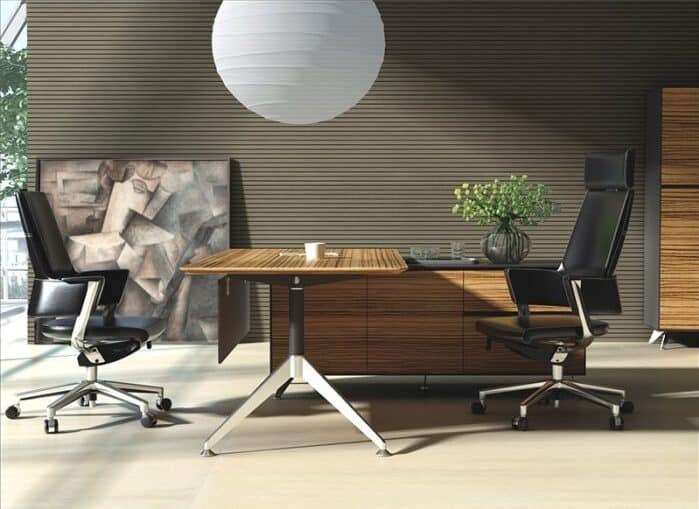 We have an experienced and friendly team on hand to assist you with all your questions. Give us a call and we will be able to point you in the right direction from the very first point of contact.
Visit our showrooms
Many of our new customers prefer to physically see and touch the office furniture items before buying. To this end, we have a number of showrooms in Sydney, all housing different products: Eastern Creek, Silverwater and Arndell Park. Whilst not every single item is available for viewing, we will do our best to show you the basic lines where you can inspect the quality, comfort and colour options. Our friendly staff on site will be more than happy to demonstrate any product you are interested in and answer all your questions. Our showrooms are all attached to working warehouses, so visits are by appointment only. Just give us a call and we will take care of everything for you.
Contact us
If you have any questions, then please email us at
[email protected]
or give us a call at a convenient time. We have a full customer service team on standby from Monday to Friday, 8am to 5pm. Our friendly and professional team members are ready to assist you with any questions you may have. We take great pride in our quick response turnaround to emails, so do not delay – get in touch with us now.
Frequently Asked Questions
Q. How do I choose the right office storage?
A. Office storage is vitally important if workspaces are to function efficiently. Items like mobile drawer units, filing cabinets, storage cupboards, bookcases and credenzas all have a part to play to keep our offies neat, tidy and well organised. The first consideration should be how much available space you have for storage items. Most desks are large enough to accommodate either a fixed drawer unit (attached to the underside of the desk) or a mobile drawer unit (on castors and can move around). Drawers are great for storing smaller items like stationary, pens, staples and other odds and ends.
Office bookcases are excellent for storing books and files, keeping them within view and therefore easy to find. Filing cabinets are handy for storing confidential or important documents and either come with keys or a digital lock to keep the contents secure. Storage cupboards generally have doors and internal adjustable shelves and are used to store larger items like spare printer paper, communal stationary items, spare folders. They can also be used in the office kitchen to store basic provisions, crockery etc.To summarise – measure your available space, decide what you need to store and then visit our website – www.fastooficefurniture.com.au – where you will find all the office storage options you will ever need.
Q. How do I choose the best office desk?
A. Your office desk will be one of the most important pieces of furniture you buy for your office. Your available space will generally govern the size of your desk, but it is always a good idea to purchase the largest size you can fit in your space and the best you can afford. Your office desk should be large enough to accommodate your work practices and comfortable enough to work at for extended periods!
If you are sitting at your desk for long periods, perhaps your best option would be a height adjustable desk. We have some excellent options available that raise and lower by the touch of a button. These electric height adjustable desks and workstations represent the next generation with Bluetooth capability and built in cable baskets to keep your cords tidy.Visit our website now or call us to discuss the very best office desk for your needs.
Q. How do I choose the best office kitchen table and chairs for my needs?
A. A breakout area for workers is a very important matter. Having a light, bright and cheerful breakout space, will result in staff enjoying their break more, relaxing and returning to work refreshed and more productive.
We have some great options for both
office tables
and chairs covering all budgets and requirements. We offer standard height round, square or rectangular tables in different sizes and we stock counter height and bar height tables. We have tables that can seat two people and others up to eight people comfortably. Our kitchen chairs are all manufactured with easy-to-clean poly shells in many bright and cheerful colours. We have a range of bar stools to suit all tastes and budgets and we are confident that we can help you create the perfect break out space for your team. Give us a call now on 1300 327 863 and have a chat to our friendly, knowledgeable staff. We are ready to assist!

FINALISTS IN THE TELSTRA AUSTRALIAN BUSINESS AWARDS
Trusted by many of Australia's leading organisations…