Commercial Quality Office Furniture Rockingham
Fast Delivery and Assembly Available
Enter your postcode in the form below and press 'Enter' to see if we deliver to your area
Buy Office Furniture in Rockingham
Having recently undergone an urban overhaul, Rockingham is becoming an increasingly attractive suburb to call home. Affordable housing and fantastic transport means that many people are flocking to the suburb, and where people go, so too does commerce. With a brand new shopping centre, Rockingham now has more business opportunities than ever before.
This urbanisation has led to many start-up companies, and also for other companies to relocate or add new branches in this wonderful suburb. People in Rockingham need office furniture more than ever, which is why Fast Office Furniture is here to help.
With over three decades of collective experience in the industry under our belt, we believe we can satisfy every company's office furniture needs. We're one of the country's top providers of office furniture, and we work with many businesses across Australia. We're proud to say that many companies in Rockingham, old and new, have called on us to supply office furniture for their offices.
What Office Furniture Do We Provide?
We like to say that we provide everything. Or, more specifically, we provide everything that an office could possibly need. Whether you're doing a complete overhaul of the office, starting from scratch, or just adding a few accessories, we have something for you.
In this evolving business world, companies are more diverse than ever, which is why we try our best to accommodate every business model. See below for some of the many types of products we have on offer.
Drafting Chairs
For businesses where design is everything, you may consider implementing the use of drafting chairs for all high table work.
Drafting chairs
have a higher seat as well as a footrest, and are ergonomically designed to be able to sit for a long period of time without the risk of muscular pain.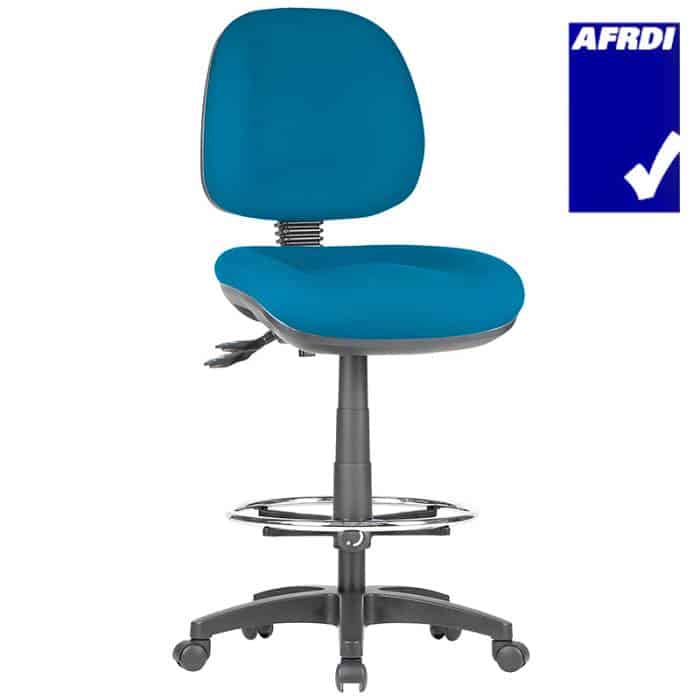 If your employees are likely to spend many hours at drafting tables, potentially getting up and down throughout the workday, drafting chairs are perfect for supporting them. We have a wide range of quality drafting chairs for the best ergonomic support around.
Covid-19 Regulations
We seem to be in the final stretch of the pandemic, so now more than ever we need to stay safe and protected. At Fast Office Furniture we offer a wide range of furniture items, specifically designed to aid in the battle against Covid-19.
We sell hand gel sanitiser and also offer wall-mounted and freestanding hand sanitising stations. Our desk and screen dividers help employees to work side by side without compromising safe social distancing, and our acrylic shields will stop the virus from spreading. Keep you and your employees safe with these high quality infection-preventative furniture accessories.
Desks and Workstations
Chances are the majority of your employees will be sitting down in the office throughout the day. Whether they're working on a computer or with old-school pen and paper, they're going to need a place to work. We have a wide variety of desks to keep people comfortable.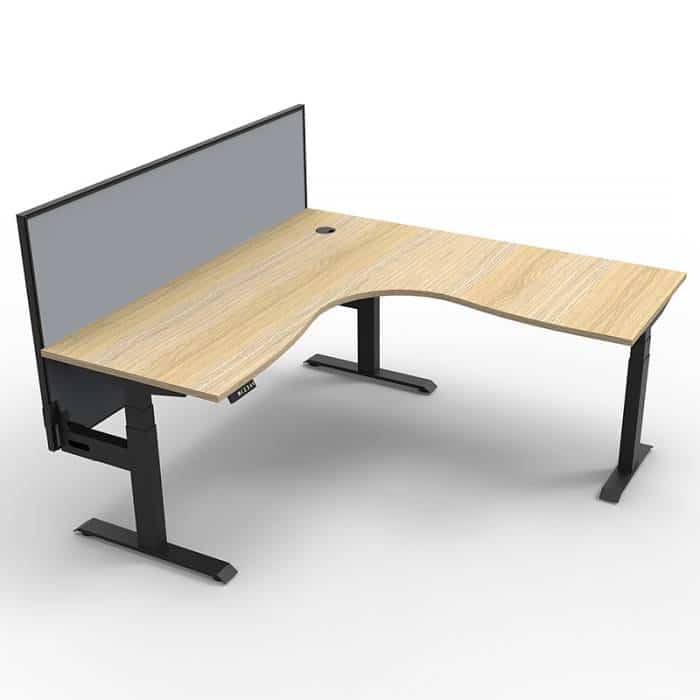 We also provide workstations to seat as many as eight people or more, in a pod. Many of our workstations have the option of screen dividers to reduce distractions and save space. With a huge catalogue of different designs, our
workstation solutions
can be implemented to keep your business thriving.
Our Furniture Ranges
With fourteen dedicated ranges, we're certain that we can make your office look cohesive and professional. By keeping the appearance of your office consistent in both the design and colour scheme, you set the right impression for anyone who walks through the door.
To optimise your office furniture, check out our Function Furniture Range. We know that functionality is the most important thing when it comes to office layout, so this range optimises efficiency. Offering a full range of furniture including storage options, this range will help you to declutter the office.
Visit Our Showroom
The closest showroom to the City of Rockingham is in Perth at our Wangara showroom. While we pride ourselves on our online presence, we understand and accommodate people who would prefer to see the products and ascertain the quality and workmanship.
Our showroom is attached to our warehouse, so you'll need to give us a call prior to your visit so we can book you an appointment. This will ensure there is a friendly member of staff available to assist and answer all your questions. You can make this appointment by calling us on 1300 FAST OFFICE (1300 327 863) or emailing us at
[email protected]
Once your appointment has been confirmed, head down to 39 Callaway Street, Wangara. WA 6065. Our highly experienced customer service staff will be happy to show you around and present you with any furniture you are interested in. If there's anything you want to buy and take away with you, you will just need to call us and complete the order and payment over the phone.
Why Shop with Us?
We value strong bonds here at Fast Office Furniture, both with our employees and with our customers. We'll remain open and transparent with you during every step of the process, and even keep in contact with you after the delivery to ensure everything is to your liking. We hope that by being honest and friendly, you'll continue to shop with us for years to come.

All of our staff are knowledgeable on every product and service we offer, so they'll be able to help with whatever you need. For high quality and reasonable prices, consider making Fast Office Furniture your regular furniture supplier.

Frequently Asked Questions
There can sometimes be hesitation when making a large purchase, so we like to help put our customers' minds at ease. We've taken the liberty of answering some of the most frequently asked questions we receive. Check below and see if we've already answered your question.
Q. Does Fast Office Furniture Deliver to Rockingham?
A. We sure do! Not only do we try to deliver across the entire country, but Rockingham gets exclusive benefits by being in the Perth metro area. We'll be able to send your purchases directly from our warehouse to your office door, and we can even build it for you for an additional fee.
Q. Can I Try Out a Chair for Free?
A. We offer free trial chairs for any intended purchase of at least 6 of the same chair. Our trial gives customers access to 3 different chairs to try out. This offer is only available in the metro areas surrounding our warehouses, so take advantage of this offer today.
Q. Do You Have an Environmental Policy?
A. Yes, we have a dedicated policy to implement practices that support environmental sustainability. We're constantly looking for more methods to improve our practices and are committed to protecting the future of the planet.

FINALISTS IN THE TELSTRA AUSTRALIAN BUSINESS AWARDS
Trusted by many of Australia's leading organisations…