Commercial Quality Office Furniture Woolloongabba
Fast Delivery and Assembly Available
Enter your postcode in the form below and press 'Enter' to see if we deliver to your area
Buy Office Furniture in Woolloongabba
Emerging from the outskirts of the Brisbane CBD as one of the greatest suburbs to live and work in across Australia, Woolloongabba is a place with plenty of action. With fantastic food choices from a number of restaurants and bistros, as well as scores of shops lining its streets, business is booming here more than it ever has before.
With great living comes great work opportunities, and so too does office life. With its economic climate on the rise, the need for good looking, value-for-money office furniture within the suburb of Woolloongabba has never been more pressing.
Whether you're an established business or an up-and-comer, Fast Office Furniture is here to take care of all your office furniture supply needs. We work across the country, supplying top quality, affordable furniture to a great deal of companies, including many in Woolloongabba.
What Office Furniture Do We Provide?
Our experience in the furniture industry has taught us to cast a wide net, which is why we're able to supply everything an office needs. Why continue with your drab and uninspired office design when, with a little help from us, it could be fashionable and inspirational for you and all of your employees.
Below are some of the fields we specialise in – many more products on
our website
, so please feel free to browse at your leisure.
Office Chairs
When you're sitting in a chair for most of the day, you want to be comfortable. Studies state that even factoring in breaks, the average Australian is seated for 10 hours a day – this number is also on the rise as workloads increase.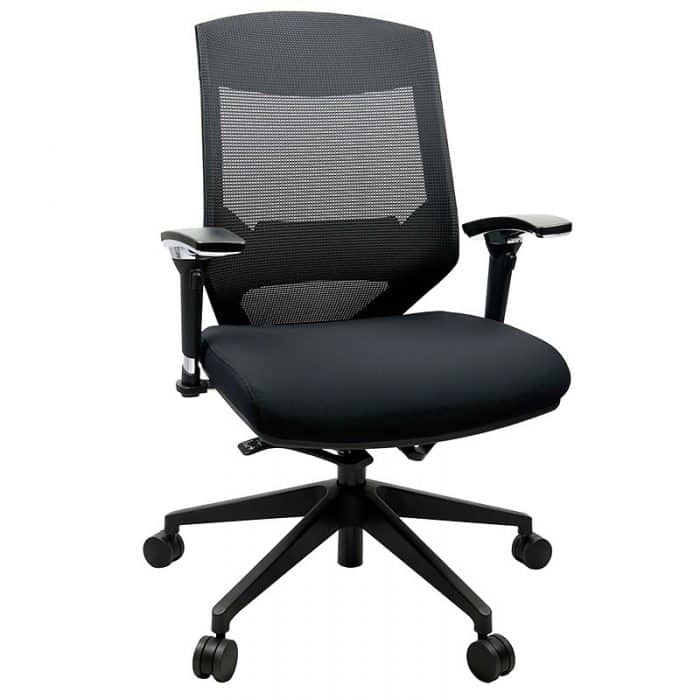 This is not something to be immediately concerned about, as long as you have the right chair. An
ergonomic office chair
will support your body in just the right way to ensure you can remain seated for hours at a time without the drawback of muscular pain.
Reception Desks
Your reception area is the first thing somebody sees when they enter your premises, so it's vital to have a space which is engaging and eye catching. Nothing does this more prominently than a luxurious reception desk.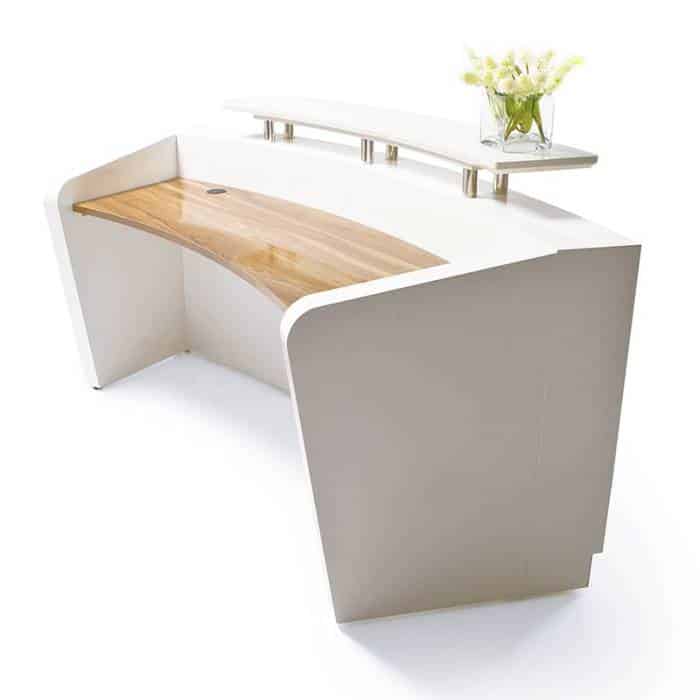 Our reception desks are designed in a wide array of styles to fit whatever atmosphere and look you are hoping to achieve. Many people overlook the qualities of a good reception desk, so shop with us and ensure you stand out from the competition.
Home Office Furniture
While we proudly work with numerous companies, large and small across the country, we haven't forgotten our roots – our desire to supply office furniture to absolutely everyone who needs it! If you're an individual fitting out your
home office
, then we'll be just as happy to cater to your needs as we are to big business - providing commercial office furniture which will last the distance.
We can offer furniture to suit any sized space and to help you make the most of the room you have. Look at what we have on sale to see if there's an offer which suits you, and treat yourself to some high quality furniture which will keep your office vibrant for years to come.
Our Furniture Ranges
When designing an office space, it's important to ensure that you don't end up with mismatched furniture and a jarring colour scheme. This is where our furniture ranges can help. Choosing furniture from a range will ensure that your work environment is harmonious and creates a beautiful and productive space for your employees.
By implementing our dedicated ranges, you can be sure all of your furniture will match and keep the office looking professional. For a classic yet upbeat style, check out our Endeavour Furniture Range.
Visit Our Showroom
We have warehouses around the country, some of which have a showroom attached. Our Brisbane-based showroom is in Zillmere and is the closest one to Woolloongabba. We do ask that you call ahead on 1300 FAST OFFICE (1300 327 863) or email us at
[email protected]
to book a visit first.
One your appointment is arranged, our staff will create a showroom experience just for you, allowing you to view and try out whatever you are interested in. If you would like to make a purchase with us, all you need to do is call us and complete the payment online as our warehouses don't have the facilities to process orders or take payments. Once this quick process has been completed, you will be free to take your item/s with you. Alternatively, you can hop on the website and organise delivery to your door.
You can find us at Building 5, 605 Zillmere Road, Zillmere Qld 4034. Our dedicated and enthusiastic staff will be happy to make preparations and help you with anything you need.
Why Shop with Us?
With over thirty years of collective experience, we certainly know our stuff. We've worked with large multi-national businesses and individual buyers alike, and we're proud of our diversity and flexibility with what we can offer product and service-wise.

We're certain you won't get this quality furniture for better prices from anywhere else, and our personal touch is legendary. The relationships we build and foster with our customers is what makes us one of the top office furniture suppliers in the country.

Frequently Asked Questions
Being sure of your purchases is important, which is why we encourage our customers to get to know who we are as a company and what our values are. To save you time asking questions about what we do and how we do it, we've taken the liberty of answering some of our most popular questions below.
Q. Does Fast Office Furniture Deliver to Woolloongabba?
A. Yes! We aim to deliver to any location in the country, though it's certainly made easier when those locations are in metro areas like Woolloongabba. With our warehouse in Brisbane, we can deliver directly from our warehouse to your front door in Woolloongabba.
Q. Can I See Examples of Your Work
A. Certainly! As well as all of our products having multiple pictures available on our website, we also have an image gallery of offices that have been renovated with our furniture. If you want to see what we can do for you in a visual sense, this is the best place to look.
Q. What's Your Privacy Policy?
A. We value our customers' privacy, so we make sure to only ask for details that are completely relevant to the transaction, and we'll keep them to ourselves in accordance with the Australian legislation on privacy in the private sector.

FINALISTS IN THE TELSTRA AUSTRALIAN BUSINESS AWARDS
Trusted by many of Australia's leading organisations…