Office jobs have been a staple of the Australian economy for years now. With each year that passes, the majority of the country's workforce moves further and further away from manual labor and more towards desk jobs. According to government statistics from 5 years ago, the top three jobs in Australia are Professionals, Administration Workers, and Managers.
With the rise of office, jobs comes a greater need for office chairs, though with so much choice out there these days it is difficult to have all the information necessary for choosing the perfect model for you.
What Do I Need to Know About Office Chairs?
In the world of office chairs, there is a great deal of information, so it is important to differentiate between fun titbits and essential knowledge. To find facts that are not only interesting but also helpful, look no further.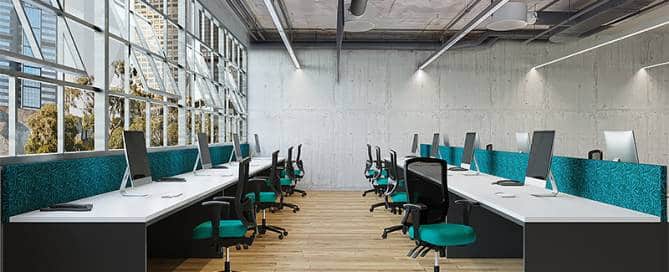 Here are 9 interesting facts about office chairs which will prove useful to you if you are thinking about purchasing a new model or simply looking to better-maintain your current one.
1. We Sit For 10 Hours Every Day
While it may be true that, here in Australia, we are more mobile than the likes of America or England, in recent years our average time spent sitting down has skyrocketed. According to recent data, the average Australian sits for almost 10 hours every single day.
While many of our jobs make it difficult to combat this statistic, the advancements in office chairs can help to battle the associated health risks with sitting down for so much time.
2. The Price of Comfort
The cost of a good office chair in Australia can be anywhere up to A$1,500 in the current market. With home offices becoming more and more essential, office chairs are becoming more of a necessity than a luxury, yet many still bear a luxury price tag.
Luckily, these days, there are plenty of options for high quality, value for money models which will provide you with the comfort you need without having to break the bank.
3. Arm Rests Are Essential
Back when office chairs were first created, they were not designed with armrests as it was seen to be detrimental towards productivity. They kept people too far away from their desks, caused space issues and were not considered a necessity.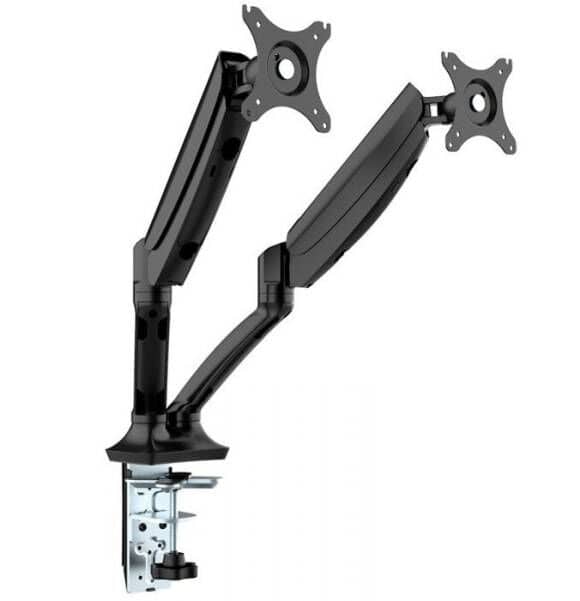 With recent ergonomic monitor arms designs however, adjustable armrests can keep your arms steady while not impacting productivity; furthermore, having your arms resting comfortably while elevated can aid in preventing conditions such as RSI (Repetitive Strain Injury).
4. Office Chairs Improve Productivity
Studies have shown that the more comfortable you are at work, the more productive you will ultimately be. Stress is the leading factor in the decline of workplace efficiency and effectiveness. If you are relaxed and at ease, you are less likely to become stressed.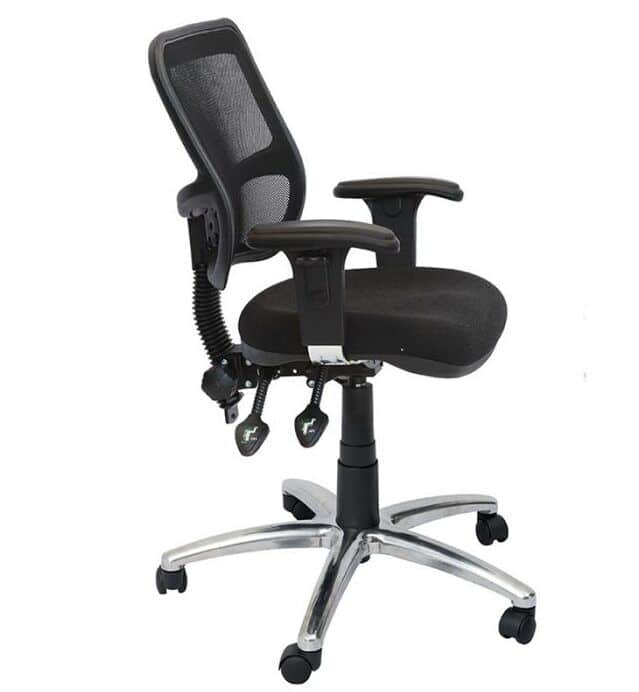 Studies have shown that a top tier ergonomic chairs can boost your productivity by as much as 17.5%, showing that there are definite benefits to office comfort.
5. Reduced Health Risks
Sitting in an uncomfortable chair for so many hours of the day will likely result in issues from RSI to lower back pain to severe spinal issues.
Ergonomic office chairs are designed to support your back in a comfortable position, with advanced configuration settings to ensure your body needs it and reduce risk.
6. The Importance of ARFDI
AFRDI-approved chairs have been tested and passed against the Australian New Zealand standard, a process more thorough in many ways than the European standard.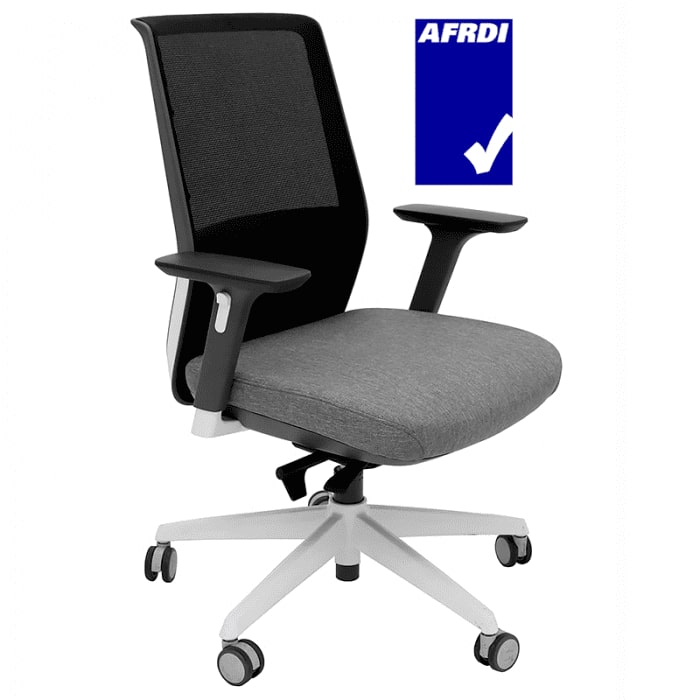 AFRDI-certified chairs are specially designed to be fully customisable to give the perfect seating experience to the majority of the population. If you want a chair which you can adjust to your exact needs, AFRDI-certified chairs are what you need.
7. Office Chair Life Expectancy
Like any furniture, an office chair has a certain lifespan before it becomes clear that the time has come to get rid of it and buy a new one.
The average lifespan for an office chair is around 5-7 years, with heavy duty chairs generally lasting much longer.
8. Benefits of Mesh Back Chairs
The age-old debate in the office chair world is whether mesh back chairs are worth it. In short, they are. Built just as durable and ergonomic as other office chairs, mesh back chairs have the exclusive advantage of providing more ventilation than competing models with fabric back rests.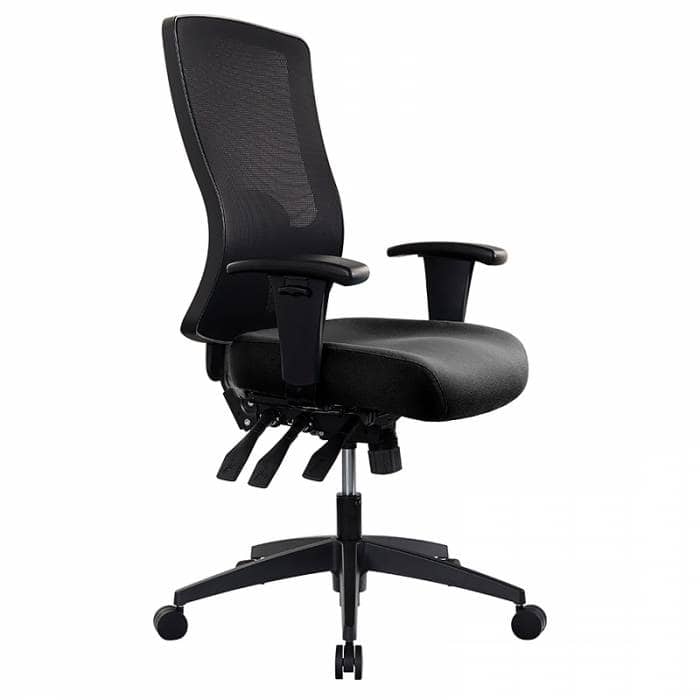 Staying cool for longer, especially while surrounded by electronics which produce a large amount of heat, can sharpen your concentration and keep heat-headaches at bay in a way which other models simply cannot.
9. Trial Chairs
There was once a time when certain digital technology was the only thing you could take out for a trial run before deciding whether to purchase it.
Luckily, in Australia, you can do this completely free of charge with office chairs such as executive office chairs and drafting chairs. If you live in Melbourne, Sydney, Perth, Brisbane or Adelaide then you can sign up for a free trial chairs service and try out your project before you commit to buying.
Important Questions to Ask:
A great deal of consideration goes into chair purchase and maintenance. Here are some questions to consider in order to help you meet your needs.
1. What do people prefer in an office chair; mesh or leather?
On average, more buyers lean towards mesh office chairs over leather ones due to their self-ventilation properties and aesthetically pleasing nature.
2. Is it worth buying a comfortable office chair?
Yes, the average worker spends at least 7 hours a day in their office chair even after factoring in breaks. Buying a comfortable chair will make your office experience easier and reduce the risk of back pain.
3. Are mesh office chairs really comfortable?
While a soft mesh chair will typically be more comfortable upon purchase than a leather one, mesh stretches over time and can become more uncomfortable with heavy use. A mesh chair which has stretched out may also cause back pain as it stops supporting your weight properly.
4. What are some tips on maintaining your office chairs?
You should keep your office chair as clean as possible, using stain remover and warm, soapy water when needed. Applying leather conditioner to leather office chairs can also significantly increase their average lifespan.