Are you going to set up your office in Sydney for the first time? If so, you may need to order furniture products as well. It's important to opt for the best furniture items for your office. In this article, we are going to have a look at 7 must-have furniture products for your office. Before you buy office furniture, especially ergonomic office chairs, do check out this guide first. Read on.
Office chairs and desks
Office chairs and office desks are the two basic furniture items. When opting for office chairs, you must consider two primary factors: comfort and ergonomics. Obviously, you want a chair that is comfortable to sit in for 8 hours a day. So, this should be a pleasant experience.
Ergonomics is another essential factor to consider when buying office furniture Sydney. Ergonomic desks are designed based on the needs of the users. Ideally, look for chairs with good support and seat height. Plus, they should have good stability and seat depth. And of course, it should have an adjustable backrest as well.
These features will help you look for chairs that can accommodate your needs. Just also make sure they are reasonably priced, and offer value for money.
A desk is not just a space for employees to work at. The reason is that not all employees need their own desks. However, everyone needs an ergonomic space based on the job they need to perform.
Therefore, consider the requirements of each job to decide on the type of workspace required for maximum productivity.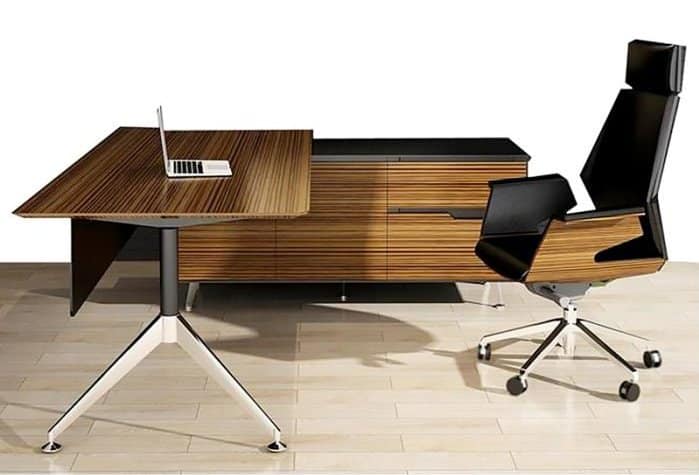 Communal work tables for meeting rooms
There has to be a meeting room for every office. This space may serve as a platform to brainstorm ideas, sit with clients or attend a meeting. This space is used on a regular basis.
Typically, large tables and desks are best for meeting rooms. Today, many offices don't use individual desks anymore. Based on the integral collaboration of your employees, you can buy either communal work desks or individual desks.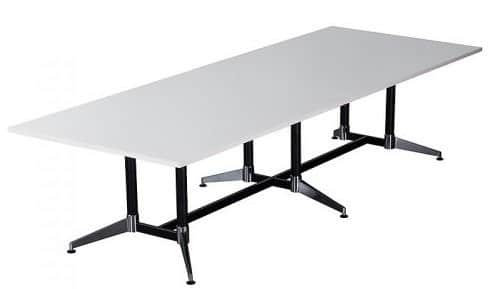 Create a casual living space
Happy employees have a higher job satisfaction, and they are more willing to outperform each other. So, creating an environment where employees can take frequent breaks is important for employee longevity.
In other words, you should develop lounge areas with bookcases, coffee tables, chairs, couches and a TV. This place will allow your employees to recharge their batteries and develop inter-office relationships.
Desks with plenty of storage spaces
Today, many offices are opting for paper options instead of traditional file cabinets. For instance, many of them store their business files in the cloud. So, it's important that you think about how you want to store your files before buying office furniture. The office desks you buy should have plenty of storage space incorporated in them.
All-in-one units for printing, scanning, and copying
Today, we have computers to take care of a lot of office projects. This technology allows us to create digital copies from physical documents and vice versa. For this purpose, we have fax machines, scanners and printers.
With printers, we can print packing slips, flyers, invoices and many types of documents. With scanners, we can create digital copies of physical documents. You can also buy all-in-one units based on your needs.
Smartboards: a better alternative to traditional whiteboards
The traditional dry erase boards are difficult to work with. They get quite dirty and are difficult to read from when you are sitting away from them. So, what is a better alternative? Smartboards.
Smartboards are a better alternative and work like a huge iPad. They are whiteboards except that they have the touchscreen technology. Plus, you don't need to use erasers and markers on them.
Cafeteria furniture
Although you don't have to provide a cafeteria for your employees, know that it will force your employees to go out of your office for lunch breaks. Some of them won't even take a lunch break for the same reason.
If you want your employees to build inter-office relationships and create a fun, relaxed work culture, make sure you have cafeterias for them. In the cafeteria, there should be functional hard wearing, durable furniture so your employees can sit, have their lunch and have chitchat for a while.
If you want to create an ideal office space for your employees, you need to work on it. Opting for the best layout and buying ergonomic Sydney office furniture products is paramount. This will have a great impact on how your office functions and feels.
The takeaway
So, are you going to start a business and want to invest in great office furniture? If so, you may want to consider the office products described in this article. This will help you improve your office and make it a better place for your employees to work in.